You don't need to break the bank to get a good waterproof jacket. Outdoor gear expert Chris Townsend rounds up the best jackets under £200.
What makes a good budget waterproof jacket? For one being able to stay dry in the rain is crucial for comfort and safety. There are masses of waterproof jackets available so choosing the right one for you can be difficult. Some prices are eyewatering too. Outdoor gear expert Chris Townsend has put together some of the best budget waterproofs for you to think before purchasing your next jacket.
If you've got a bit more of a budget then check out our guide to some of the best waterproof jackets on the market. Or for specific guides check out  The best waterproof jackets for men and The best waterproof jackets for women
However, there's no need to spend a small fortune for a jacket that will keep you dry and comfortable on wet days in the hills. Here I've listed six of the best budget waterproof jackets from reputable companies that cost under £200. They are all waterproof and breathable, well-designed, and made from good quality materials.
Make sure you look after your waterproof jacket in the best way by following Chris' guide on how to look after your waterproof jacket or maybe you just want to know how to repair your waterproof jacket
A quick look at our budget waterproof jacket picks
Three-season jackets, under 400 grams in weight
For most of the year there's no need for a waterproof jacket designed to cope with winter storms. A lightweight jacket is fine as long as it has all the necessary features.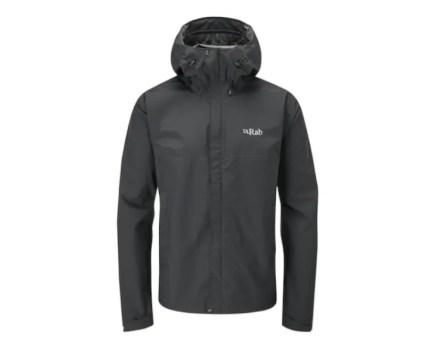 The Downpour Eco weighs just 320 grams. It's made from recycled 2.5-layer Pertex Shield Revolve polyester fabric which has good waterproof and breathability ratings.
The hood is adjustable and has a flexible peak. The cuffs and hem are also adjustable. There are underarm zips for ventilation and two zipped pockets, situated to be usable when wearing a pack hipbelt.
All the zips are YKK ones, including the front opening, and have protective storm guard flaps. The Downpour Eco jacket can be packed into one of the hand pockets.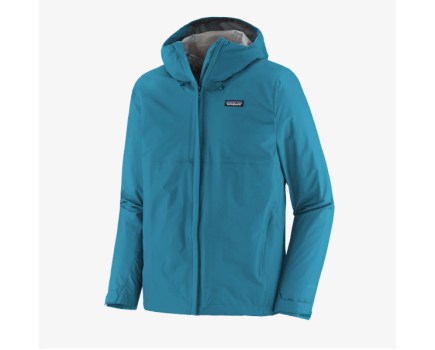 The Torrentshell 3L is made from Patagonia's own 3-layer waterproof/breathable H2NO Performance Standard, a well-proven fabric with a recycled nylon face and a PU membrane.
The jacket has an adjustable hood with laminated visor that can be rolled down and stowed with a cord-and-hook. The collar is line with microfleece for comfort. The front zip has external and internal storm flaps.
There are also storm flaps over the two handwarmer pockets and the venting underarm zips.
The cuffs and hem are adjustable. The jacket weighs 394 grams and can be stuffed into one of the pockets.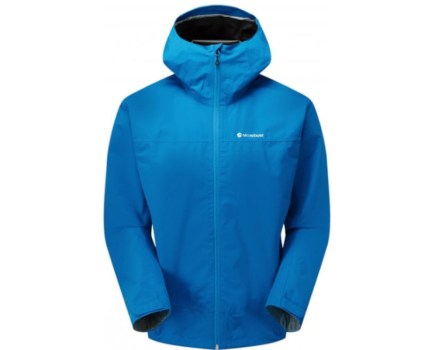 Gore-Tex is the big name in waterproof/breathable fabrics and prices for jackets can be high. However, the Montane Spirit shows you don't have to spend a great deal for a Gore-Tex jacket.
It's made from Paclite, a lightweight 2.5-layer version of Gore-Tex, with a polyester face fabric. The jacket has a YKK AquaGuard water-resistant front zip with an internal storm flap to repel any rain that does sneak through.
The hand pockets, which are set high enough to be usable when wearing a pack hipbelt, also have AquaGuard zips. The adjustable hood has a stiffened peak. The hem and cuffs are also adjustable. The Spirit weighs 365 grams.
YEAR-ROUND JACKETS
Lightweight jackets are fine for occasional winter use but they're not ideal as the wind can flatten them against you, squashing insulating garments. As well as protecting your warm layers better heavier jackets also feel more substantial and protective in a blizzard. And they work just as well in a summer rainstorm. Here are some of the best budget waterproof for year-round use.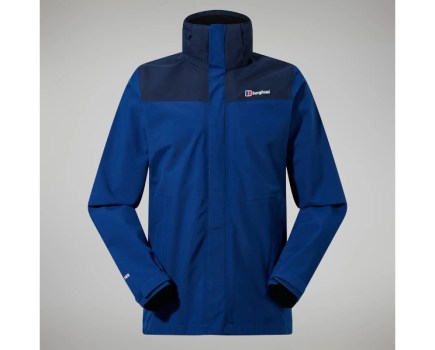 The Hillwalker is another jacket that shows that Gore-Tex garments don't have to be expensive. It's made from two-layer Gore-Tex Performance Shell with a separate lining that's a mix of mesh and solid fabric.
The outer is made from tough non-tear ripstop polyamide. The adjustable hood has a stiffened peak and can be rolled away if not needed. There are two zipped lower handwarmer pockets and an inner zipped pocket.
The cuffs and hem are adjustable. The Interactive feature is a second front zip for zipping in a compatible midlayer. The Hillwalker weighs 644 grams.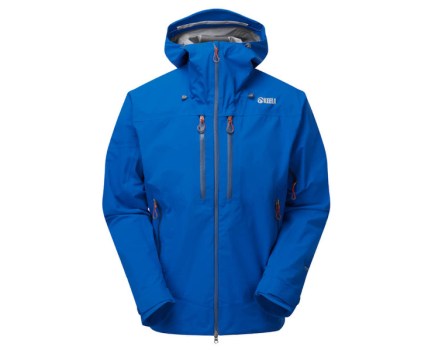 The Pinnacle jacket is made from Keela's own tough 3 layer Aquaflex Extreme fabric. Keela says it offers "uncompromising severe weather protection".
It's very well-featured for a jacket in this price range with a helmet compatible adjustable hood with a wire stiffened peak to protect against the worst weather, four zipped pockets -two lower handwarmer and two mapsize chest -, and underarm zips.
All the zips are water-resistant There's an inner flap inside the front zip just in case any rain gets through. The pockets are all double-layer so if any rain enters via the zip it can't reach the inside of the jacket. The hem and cuffs are adjustable. The Pinnacle weighs 680 grams.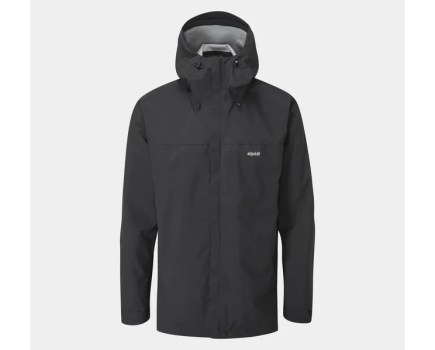 The Fortitude is a longer than average jacket to give greater protection. Unusually it has an adjustable waist as well as an adjustable hem. It's made from a hardwearing waterproof/breathable 3 layer fabric with a recycled polyester outer, a polyester membrane, and bi-component polyester/nylon wicking inner.
The adjustable hood has a wired peak for bad weather protection. There are three pockets, two side ones that sit above a pack hipbelt and one mapsize chest. The pocket zips, along with the front zip, have protective flaps over them. The Fortitude weighs 515 grams.